Levels, the beach bar
THE GROUND FLOOR LEVEL
There is no place like the Ground floor Levels beach bar. Open since 20 October 2021. Nothing beats people watching on the square and the beach, talking to your friends and listening to (live) music. While you treat yourself with a fresh juice, one of the best coffees in the Algarve, or a nice cocktail. And when you are hungry, we have small bites from a healthy breakfast in the morning, sandwiches and poke bowls for lunch and petiscos (Portuguese tapas) until late in the evening (when the weather is good). The taste is Mediterranean with a Japanese twist. All fresh and made with great quality. Don't take our word for it, try it yourself.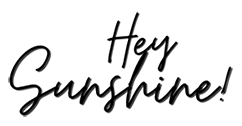 LEVELS, the restaurant
THE MIDDLE LEVEL
Since June 2022 Levels, the restaurant opened its doors on the middle floor. Chef Daniel Marreiros (UK Masterchef finalist 2021) came to Levels to advise and help reaching a higher level of dining experience. When you see Daniel at work, you see his passion and commitment. No challenge too high and only the best is good enough. Daniel has a big love for what the sea has to offer. Honest food and everything is made fresh in the house. Come and check it out!

View Full Menus

the next level
Delicious Food, Drinks & Laughter
oyster, champagne and ceviche bar
THE TOP LEVEL
The second floor of Levels is the real top level. Only open after office hours. With breath taking sea views, its the place to indulge fresh oysters, champagne and ceviche. And a perfect spot for your private reception or dining party. The top floor is plannend to open summer 2023.