THE FIRST LEVEL
There is no place like the Ground Floor Beach bar. The first to open up (October 2021).
Treat yourself with fresh juices, the best coffee in the Algarve, or a nice cocktail. And when you are hungry, we have small bites from a healthy breakfast in the morning, sandwiches and toasts, salads, poke bowls and petiscos (Portuguese tapas) until late in the evening (when the weather is good). The taste is Mediterranean with a Japanese twist. All fresh and great quality. Don't take our word for it, try it yourself.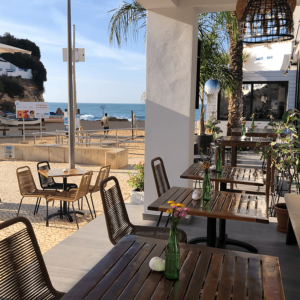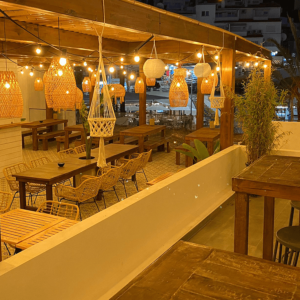 THE SECOND LEVEL
The 2nd level, our middle floor will be opening around May 2022. The middle floor is our grill house, nothing beats the taste of a traditional charcoal grill with juicy steaks, homemade burgers, fresh fish and of course grilled chicken (Frango piri piri). The space can be reserved for (private) parties. The ambiance and the views are amazing. Come and check it out!

THE THIRD LEVEL
The top floor of Levels is the real top level. Only open after office hours. With breath taking sea views, its the place to indulge fresh oysters, champagne and ceviche. And a perfect spot for your private dining party (up to 20 people). The top floor is plannend to open at the end of 2022.